Rick Stein's Spain
, and whilst the programme itself made me cringe a bit, it reminded me of the heat and the smell and the sights of Spain, particularly Granada.
Remember the part of the Alhambra where Washington Irving stayed,

abyssinia
? A dark, cool building, a relief to the eyes - and somewhere in the middle there was a courtyard, shielded by walls and tall trees, green like underwater, flooded with sunlight, and in every corner an orange tree with impossibly bright fruit.
Did I ever post my Spain photos? I can't find them. Tell me I at least posted this one: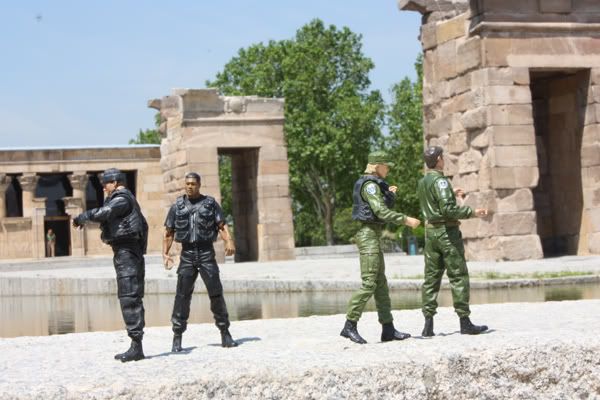 Oh, I want to go to Spain again. I've just been watching
---
---